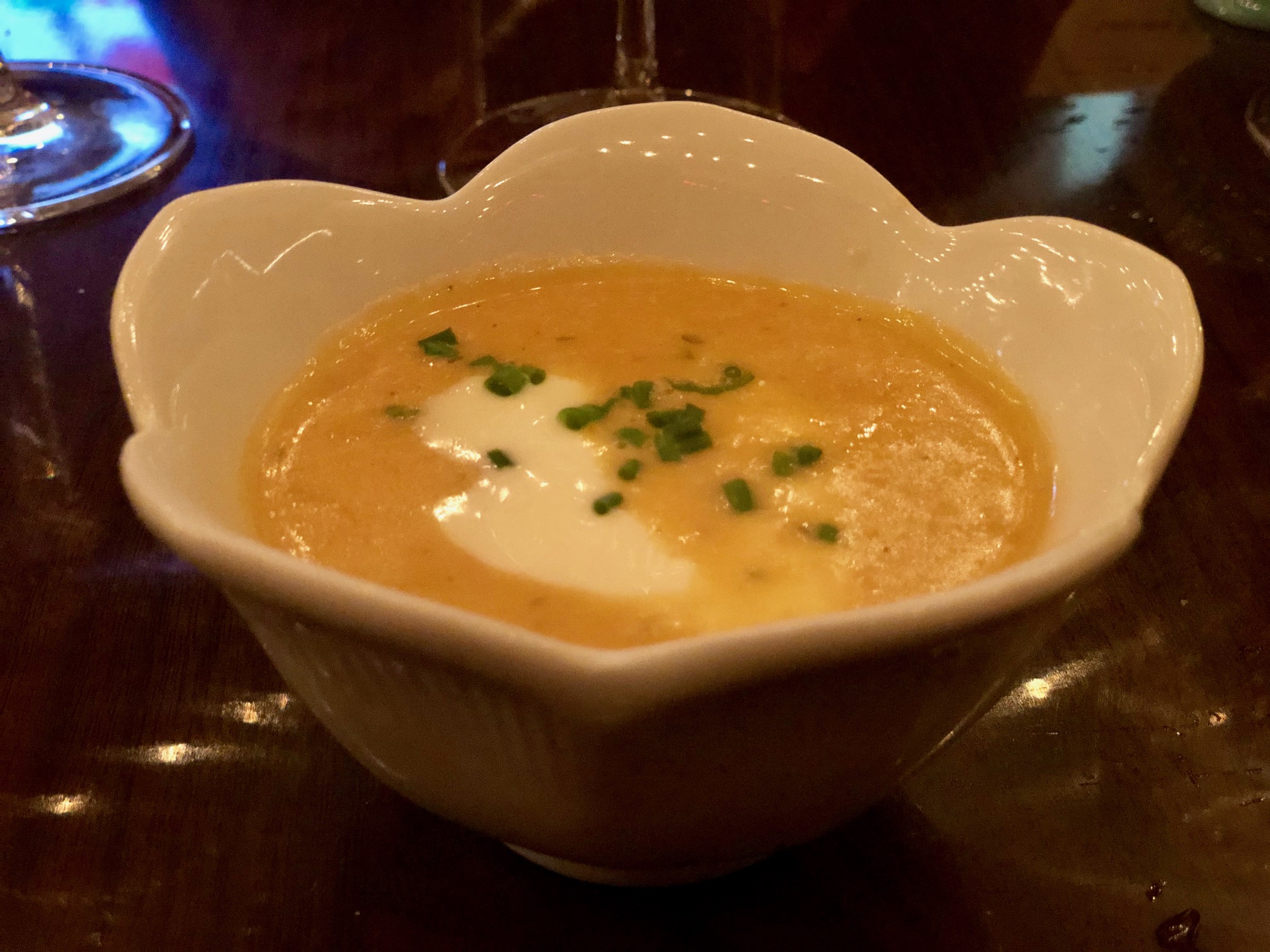 Boy do I love Discovery Bay, with its fun Hometown atmosphere, community spirit, great shops and restaurants, golf course, and of course, the water. There are just endless opportunities for fun for both people and pets, if you ask me, and if you don't know this place, you should.
What else do I love? Food and wine! 🍷 🤗
If you live in Discovery Bay or nearby, you have probably heard of and have hopefully had a chance to check out Vin Alegro, a small but tasty tapas bar & restaurant in Discovery Bay (they boast "the smallest kitchen in DB with the biggest flavors").
Last night we took part in a first-time small group wine pairing dinner experience at Vin Alegro. The food was prepared by Chef Roberto Rose and his sous chef Alex.
Chef Roberto is our own critically acclaimed hometown culinary hero, having recently achieved the title of top 20th chef in the recent World Food Championships.
We were first greeted with champagne and introductions, and enjoyed a bit of chit chat with the 12 other guests while we awaited our culinary delights.
The table was elegantly set, in a cozy setting out back. It was a cloudy and cool evening but the standing heaters took away that pre-winter chill.
With each dish, came a properly paired wine, along with an explanation given personally by the chef, as we waited to dive in like kids on Christmas morning.
Then came the first taste; mmm my tastebuds ran prancing along, each bite a mouthful of happiness and further temptation. The service was perfect, and the attention we were given reflected the owners' passion for their newest venture.
Here is a list of what we were delighted with (which I have lovingly stolen off of Vin Alegro's Facebook page):
Menu
1. House made milk bread with stornetta/clover butter with pink salt and black sesame seeds.
2. Pan seared day boat scallop, served over deep fried polenta and finished with a sun dried tomato pesto. Edible flowers.
3. Sashimi Grade Ahi Tuna Tartar, jalapeños wasabi aioli.
4. Crab Bisque, cream fraiche, chives.
5. Burrata Caprese.
6. Miso Black Cod, glazed rainbow carrots.
7. Grilled marinated Skirt Steak, olive oil poached bacon wrapped potato, red chimichuri, deep fried Brussel sprout leaves.
8. Apple Bottom jeans....
It is truly hard for me to pick a favorite dish from the evening, but I will say I could pretty much fill up a bathtub of that crab bisque and just dive in. Leave me alone....
Owners Glen & Melissa Hoffman and chef Roberto have happily announced that this will continue on as a new monthly event. Keep an eye out for the announcements, as I am sure they will always fill up quickly.
Cheers!